Little Flower Parish
Parish Mission

Dec. 8 & 9, join us for a parish mission featuring Harley Packer's Prayer of the Prodigal. Get full details here. Reconciliation and Eucharistic Adoration included.

ALL ARE INVITED!

Sacrament Preparation

for restored order—confirmation and first Eucharist for children 7 years and older begins Sunday, January 14.

To register for these sacraments, contact Bonnie at bonnie.littleflower@sasktel.net or 306-522-8583.

Infant Baptisms

The next baptism preparation session for infants to children 6 years old will be November 14, 21 & 28 with the Celebration of Baptism on December 2 or 3. To register, contact Bonnie at bonnie.littleflower@sasktel.net or 306-522-8583.

Ready for Electronic Giving?

Now you can make your offering gifts by automatic transfer from your bank account to Little Flower. Read more information in this document.

FORMED is Changing Lives

­

In the midst of a busy culture, people everywhere are turning to formed.org and finding the peace and joy that can only come from God. Read more at Education> Spiritual Growth.

The Fierce Strength of the Little Flower

The little way means obeying the demands of love in whatever moment I am in...

Click here to read about one woman's journey to understanding one of the church's most beloved saints.

Engaged to be married? Congratulations!

Registration is open for our last Catholic Engaged Encounter Marriage Preparation Retreat Weekend for 2017. Weekend starts at 7pm on Friday, November 17th and ends by 3pm on Sunday the 19th. Read more here.

It's not too late! You can still step forward and contribute to our parish life

Click the image to see descriptions of the various committees you can join. Choose one that suits your gifts, and let Fr. Jose know where you are able to serve.
From the Archdiocese of Regina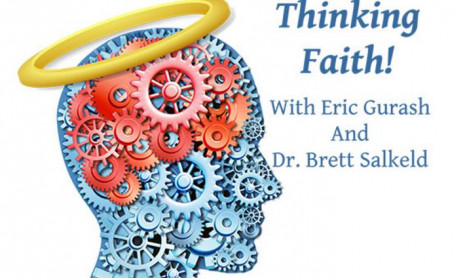 A podcast brought to you by the Archdiocese of Regina attempting to navigate this winding road of faith in Jesus Christ so that we might know him more intimately, love him more profoundly and together serve him more deeply in our daily lives.
Have a question you'd like them to address on the show? Email Eric at egurash@archregina.sk.ca.
Bert Pitzel

Social Justice Director

Brett Salkeld

Archdiocesan Theologian
Other blogs and sites worth following
Welcome To Little Flower
Roman Catholic Church

Little Flower parish was established in 1930, and today serves almost 500 families from our beautiful church near Regina's core.
Our mission: Little Flower, as a faith community, reaches out to all in service, compassion and love to fulfill our mission of proclaiming the gospel daily in word and deed.
Our Patron, St. Thérèse
I will spend my heaven doing good on earth. I will let fall a shower of roses.
Thérèse Martin entered a Carmelite convent at age fifteen. As Sister Thérèse of the Child Jesus, she lived a hidden life. She was just 24 when she died of TB. The world came to know her through her autobiography, The Story of a Soul.
She described her life as "a little way of spiritual childhood." She lived each day with unshakable confidence in God's love. What matters in life is "not great deeds, but great love."
"My mission — to make God loved — will begin after my death," she said. "I will spend my heaven doing good on earth. I will let fall a shower of roses."
This is the reason St.Thérèse's emblem is a crucifix covered with a profusion of roses. The celebration of her Feast Day is October 1.
Our Stained Glass Windows
The windows in Little Flower church were designed and manufactured by Rault Freres, of Rennes, France, and installed by Burns Hanley Co. Ltd. of Regina.