Advent Corner 2017
Advent Reflections
…in the Church at 6:30 p.m. on Wednesday evenings for approximately one hour…
December 7: Mary's Journey
Journey with Mary as she prepares to give birth to the Son of God.
December 14: Our Journey to the Kingdom
What does the Catholic Church currently teach about heaven, hell, purgatory, and the end times?
Here are some amazing online resources for Advent
Get daily reflections by email
---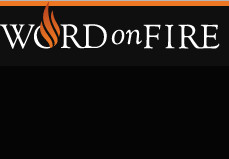 BISHOP ROBERT BARRON
Dynamic Catholic.com
FR. RICHARD ROHR
Find readings, meditations and more
---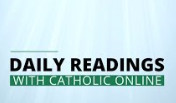 DAILY ADVENT READINGS

ADVENT RETREAT ONLINE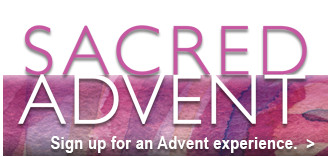 DAILY MEDITATIONS
---
We also have, at the back of the church, a variety of resources at a minimal cost.
The Little Blue Book
Journey through Advent & Christmas seasons with six-minute reflections on the Infancy Narrative of Luke. Suggested donation $2.
Sunday Missals & Parish Calendars
These are now available and are at the back of the Church. For 2017 we have personalized a calendar for Little Flower Parish. Suggested donation $5 each.
Children's Sunday Missals
We have a limited number of these missals available and would be a wonderful resource for children who will be preparing for their sacraments. Suggested donation $5.
Daily Advent Readings and Devotions
These are also available at the back of the church. Please take one of your choice home and return it at the end of Advent.
Advent Reconciliation Service
Thursday, December 22 at 7:00 p.m. All parishioners are encouraged to celebrate the Sacrament of Reconciliation this evening.
Blessing of Expectant Mothers
During the time of Advent, we wait in anticipation for the birth of our Lord, but we also await birth within our own families. Father Jose will bless expectant mothers the weekend of December 17 & 18.
Advent Knitting Tree
If you have been one of our devoted knitters during the past year and wish to contribute to our Knitting Tree, we now have a table set up at the back of the church by the statue of St. Thérèse. We appreciate all of the knitting that has already come in as well as the time and talent involved.
We have a great selection of yarn in the Pamphlet Room for your new projects. Those long winter days will begin soon! What a great way to spend your time.
We ask that you please do not help yourself to any of the items as they are all being given to our designated charities.

Mass Schedule
| | |
| --- | --- |
| Fri | 8:00am |
| Sat | 5:00pm |
| Sun | 10:00am |
| Mon | No Mass |
| Tue | 8:00am |
| Wed | 8:00am |
| Thu | 8:00am |
All Services