Little Flower Parish
Little Flower Fundraiser

Taste of the Philippines

Saturday, October 20 at 6 p.m.

Supper | Cash Bar | Silent Auction & More

$20 Adults; $8 ages 4-14; under 4 free

Above there's a slideshow with just a few of the items you can bid on at the silent auction. Gift cards, golf passes, clothing and services are available as well.

Don't miss this event! Invite your family and friends -- make a party of it!

Contact the office for tickets or purchase after weekend Mass.

JOB Opportunity

Caretaker

Holy Rosary Cathedral

The successful candidate for this position will report to the Rector, Holy Rosary Cathedral, and to the Chair of Pastoral Council. Duties and responsibilities: Performs routine and extensive preventative maintenance and minor repair procedures on parish buildings, mechanical equipment and utility systems. In addition, performs outside duties, such as grass cutting and snow removal, and/or supervision of outside contractor hired for such duties. This position requires someone who is able to work independently and have good people skills. High school diploma or GED and several years of responsible experience in building and mechanical experience, a valid Saskatchewan driver's license and Permanent Fireman's certificate (boiler maintenance) is desired/preferred. Salary will be dependent on qualifications and experience. Interested parties please submit a resume to Holy Rosary Cathedral Parish Office, 2104 Garnet Street, Regina, S4T 6Y5, holyrosary@myaccess.ca or telephone (306) 565-0909. Salary dependent upon qualifications and experience. Only qualified individuals will be contacted.

Update

Fall 2018

POSTPONED

POSTPONED

October 18 parish action planning meeting

At our highly successful parish brainstorm session on Tuesday, Aug. 28, three priorities came to the forefront.

Here's where we can focus our energies as a parish:

1. Start at the grassroots level with our youth, inviting them to serve, support and take ownership of areas of the church.

2. Minister to our families in the parish. Break down the walls and mingling with all cultures in the church. Form a buddy system and a welcoming committee for new parishioners, especially new Canadians.

3. Maintain the momentum. Have sign-up sheets accessible for parishioners to indicate availability – recruit more volunteers.

Watch our Parish Action Plan pages for information, updates and more.

On Thursday, Oct. 18, we'll gather again to start developing an action plan. Come join us!

To the People of God

The devastating reality of clergy sexual abuse has again confronted us in recent weeks, and in response, Pope Francis has written an unprecedented letter to the People of God on this subject...

Read the letter on our Latest News page here, or download a PDF of the document here.

Leadership Team Invitation

Starts Saturday, Sept. 29

Are you in high school? Do you love God? Have you ever considered that you could be a leader? If you answered yes to any of those questions, then consider joining the Archdiocesan High School Leadership Team! Filled with like-minded high-school students, the Leadership Team will pro-vide you with opportunities to grow in your own faith and also to lead others in growing in theirs! Our first meeting is Saturday, September 29.

For more information, please contact Michelle Braden (mbraden@archregina.sk.ca) or Braden Kuntz (bkuntz@archregina.sk.ca). You can also call 306-352-1651

COUPLES CONNECT

Marriage preparation

December 16 – March 24

RESURRECTION PARISH

Eight sessions in total, every two weeks - with dynamic, knowledgeable speakers who will share with couples what is needed to have a mutually fulfilling relationship. Held on Sunday afternoons from 3 to 6:30 p.m.

Register ASAP. $275/couple.

We welcome couples from all parishes in the diocese. To register or for more information please contact Linda at bmueller@sasktel.net 306-533-8355 or Rose at rtrehas@sasktel.net 306-530-5544

After the Storm: Building the Pope Francis Village

Filmed over three years, this documentary follows some of the communities in Tacloban, the Philippines hardest-hit by Super Typhoon Haiyan. Their despair turns to hope as they are challenged to build an entirely new community that is resilient and sustainable.

Missions Trip 2018

During Christmas Break in 2018, the Archdiocese of Regina is looking to take a small group of participants on a missions trip to Belize to volunteer at The King's Children's Home, a non-profit organization dedicated to providing residential care for children in difficult circumstances.

All participants must be 16 years of age or older, and the deadline to submit your interest is July 9th. For more information, or to claim your spot, please contact Braden Kuntz at (306) 352-1651 or by emailing bkuntz@archregina.sk.ca

Contribute to our parish

Nominations are now open for various ministries and council positions that are essential to the smooth and continuous operation of Little Flower parish.

Speak to Fr. Jose about how you can contribute.

Archbishop's Priorities for the Archdiocese

Copies of the Archbishop's Priorities for the Archdiocese have been translated into French, Malayalam, Filipino and Vietnamese. Click here to get details.

Ready for Electronic Giving?

Now you can make your offering gifts by automatic transfer from your bank account to Little Flower. Read more information in this document.
From the Archdiocese of Regina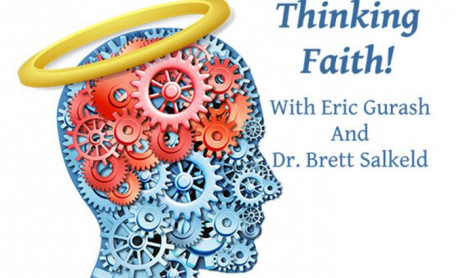 A podcast brought to you by the Archdiocese of Regina attempting to navigate this winding road of faith in Jesus Christ so that we might know him more intimately, love him more profoundly and together serve him more deeply in our daily lives.
Have a question you'd like them to address on the show? Email Eric at egurash@archregina.sk.ca.
Bert Pitzel

Social Justice Director

Dr. Brett Salkeld

Archdiocesan Theologian

Deacon Eric Gurash

Director of Communications and Evangelization
Other blogs and sites worth following
Blessed is She

Improving prayer life.

Supporting sisters in Christ.

Using social media for good.

Made for Greatness

Men's events in Regina

Pope Francis on YouTube

Find the peace and joy that can only come from God.

FORMED.ORG

Bishop Robert Barron

Exploring the intersection between pop culture and faith.
Welcome To Little Flower
Roman Catholic Church

Little Flower parish was established in 1930, and today serves almost 500 families from our beautiful church near Regina's core.
Our mission: Little Flower, as a faith community, reaches out to all in service, compassion and love to fulfill our mission of proclaiming the gospel daily in word and deed.
Our Patron, St. Thérèse
I will spend my heaven doing good on earth. I will let fall a shower of roses.
Thérèse Martin entered a Carmelite convent at age fifteen. As Sister Thérèse of the Child Jesus, she lived a hidden life. She was just 24 when she died of TB. The world came to know her through her autobiography, The Story of a Soul.
She described her life as "a little way of spiritual childhood." She lived each day with unshakable confidence in God's love. What matters in life is "not great deeds, but great love."
"My mission — to make God loved — will begin after my death," she said. "I will spend my heaven doing good on earth. I will let fall a shower of roses."
This is the reason St.Thérèse's emblem is a crucifix covered with a profusion of roses. The celebration of her Feast Day is October 1.
Our Stained Glass Windows
The windows in Little Flower church were designed and manufactured by Rault Freres, of Rennes, France, and installed by Burns Hanley Co. Ltd. of Regina.